LG Settlement Services provides complete PA Title Insurance services for all types of real estate transactions.
Title Insurance
Title defects can be costly. Our priority when issuing title insurance is to insure the Buyer's (also our client) obtain clear and marketable title to the property they are purchasing. In a refinance transaction, we guarantee the Borrower's Lender lien position as well as insure nothing will affect their security interest in the property. In order to do so, a thorough title examination is performed on your property. The title search/examination will reflect any outstanding liens and encumbrances, and verify an accurate legal description is of record. It also will show any restrictive covenants, easements and rights-of-ways on the property. Prior to closing, we will resolve any issues which includes any outstanding mortgages, judgments or tax liens to be sure you have clear and marketable title to your property at time of closing 
Title insurance is regulated by the Pennsylvania Insurance Department. It is important to know you are not obligated to use your real estate agent or lender's in-house title company for title insurance. You need someone looking out for your best interest. LG Settlement Services is here to assist you with any of your real estate needs.
Residential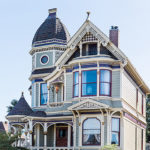 Let us simplify your purchase or refinance by working closely with your real estate agent and/or lender to make your single largest financial investment a success.
Our focus to every detail of your transaction, turns your purchase/refinance into a successful and positive customer experience.
Commercial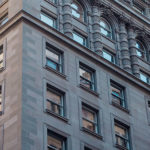 We handle all types of commercial and investment purchases, including multi-family units, residential, office, industrial and agricultural.  Our teams' attention to detail is key in handling your commercial real estate needs.
We provide the financial strength, knowledge and support to guarantee a smooth delivery from the opening of your transaction. Our expertise will assure even the most complex and challenging commercial transaction will make it to the closing table.
Construction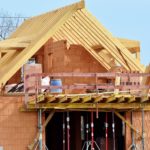 Construction loans require special attention when it comes to title insurance.  DO NOT BEGIN CONSTRUCTION (or move dirt or deliver stone) PRIOR TO COMPLETING YOUR CONSTRUCTION FINANCING CLOSING!!!!!  This is a key issue for the lenders who are concerned with mechanics liens and priority of their loan. In order for the Lender to provide financing and for us to provide title insurance, the lender must have first lien position.
1031 Exchange
Allows an investor to sell a property and reinvest the proceeds from the sale in a new property, in order to defer all capital gain taxes, under specific criteria.
We will work closely with your exchange company or put you in contact with one. We provide the knowledge and support to guarantee a smooth transaction and to ensure all deadlines are met.
Have an out-of-county transaction?  We can help!
Out-of-county transactions can pose added challenges which may hinder the closing process.  LG Settlement Services is fully qualified to handle these complex types of transactions.  
Have questions? Ready to get started? Use this form to get in touch with us.
You may also call us : (570) 327-0111 or Visit Us.